Desolation and Gray Canyons, Utah
Surrounded by the Tavaputs Plateau and bordered by the Uinta and Ouray Reservation on the east, the journey on the Green River begins in Desolation Canyon near Sand Wash. Throughout the canyon, there are spectacular rock formations, archaeological sites and abandoned ranches including McPherson Ranch, once frequented by Butch Cassidy's "Wild Bunch." The tiered rock walls of Desolation give way to the earthy bluffs of Gray Canyon, creating a striking contrast that characterizes the next 25 miles of the journey.
On longer rafting courses you may continue your journey down the Green River through Labyrinth Canyon, where the river dives deep into the pink sandstone of the Navajo Formation which characterizes southeastern Utah and the Canyonlands area with narrow winding side canyons, orange Wingate cliffs, pinnacles and ledges. These regions are within the ancestral lands of the Ute and Diné Bikéyah nations.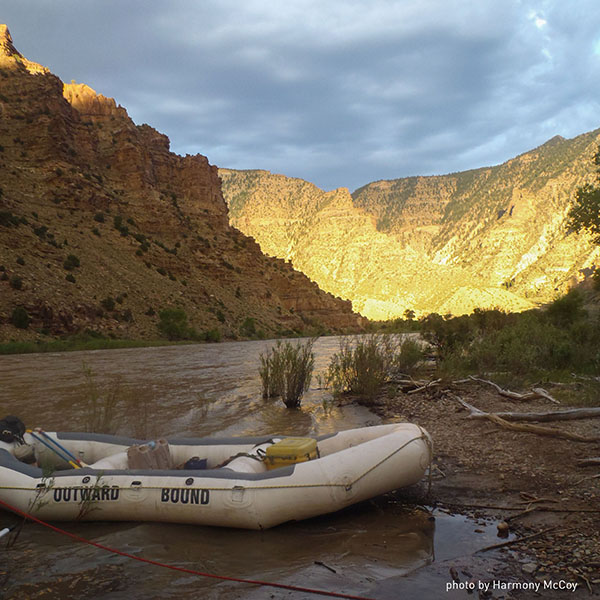 Photo: Harmony McCoy |Ute and Diné Bikéyah lands