by Olivia Schneider, Southwest Program Marketing Intern
It was the middle of the night in the mountains of Tennessee. The ground was wet, along with everything else. Boots that carried the feet of 14, 15, and 16 year olds – and one 13 year old – clung to the earth with every step in the mud. The group was drenched from the rain that fell relentlessly.
The youngest of the group, Ashton, was leading the pack through the darkness. It would be the first time she had stuck with any kind of trip that separated her from family. The two-week whitewater canoeing and backpacking expedition was coming to an end but they needed to make this final push through the night. Homesick and exhausted, tears quietly started to stream down Ashton's face, indistinguishable from the rain.
Suddenly, one of the course instructors put his hand on Ashton's back and offered some words of encouragement.
"He didn't see that I was struggling and he told me that I was being a great leader and it gave me that little oomph I needed to keep going," Ashton says. "It was so transformative. We started singing "Can't Steal My Sunshine" and "Twinkle Twinkle Little Star." Every nursery rhyme you can think of, we sang it in the rain. I'd always liked being outdoors but it was leading in the outdoors that did it for me. I knew by the end I wanted to work for Outward Bound."
10 years later, and now a logistics coordinator for COBS, that moment in the rain remains fresh in Ashton's mind.
She recalls that after her course she felt strong and accomplished. "It was something I had to brag about and continue to brag about," she says.
After high school, Meredith, 21, today a COBS field intern, decided to take a gap year and pursue a series of service projects in Latin America.
"That set me on the path of experiential education and it was definitely a challenging experience but I came home and I decided I needed an even more challenging experience," she says.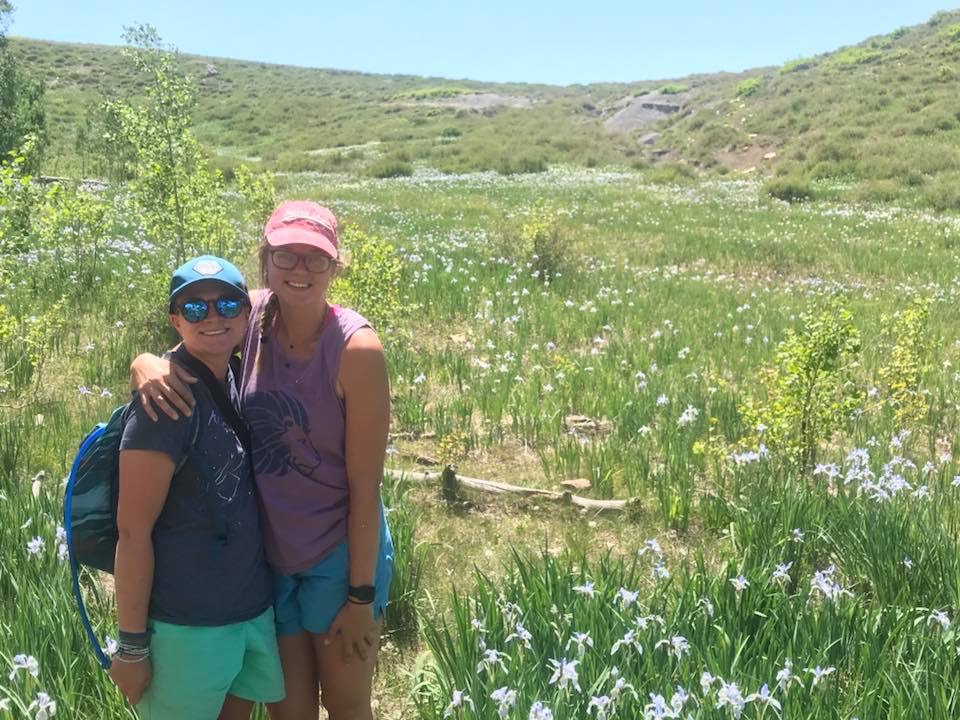 Meredith enrolled in a 50-day course out of the COBS southwest program, venturing through Cataract Canyon, San Rafael Swell, Desolation Canyon, Robbers Roost, and White Canyon.
"The climbing was the highlight of my trip," Meredith says. In a canyon section towards the end of the course, Meredith says the group set up two climbs, one clearly being more difficult than the other.
"I didn't think I could do the hard one but everyone said I could do it and cheered me on," she recalls. "At that point everyone had been together for a while and I felt really supported by the group. It was super motivating. I felt like I could accomplish anything."
She says her course shaped how she would identify herself – as someone who loves nature, as someone who lived outside for nearly two months.
For both women, the thought of coming back to Outward Bound as leaders originated from their positive course experiences.
After graduating from college with a degree in outdoor recreation, Ashton spent a year in a comfortable, but unsatisfying corporate position, she says.
"I found myself in a mid-life crisis in my 20s," she says. "I realized I wasn't living my true values and I wanted to go back to what transformed me and that was Outward Bound."
"13 year-old Ashton is like 'Yeah, you did it! So proud of you, girl!,'" Ashton says on accomplishing her goal to work for Outward Bound. "I feel so fulfilled. It's so cool going into the field and seeing kids who were my age and I think, 'You don't even know how this is going to affect your lives.'"
After her course, Meredith entered college knowing she wanted to pursue outdoor education and continue a relationship with COBS.
"I knew pretty immediately I wanted to come back [to COBS]. I was very inspired by the work they did and the mentorship they gave me and I wanted to do that for someone else," she says.
An incoming college senior, Meredith says she knew the Outward Bound community would be a caring one, but returning to COBS as an alum turned employee, she knew the the workplace would also be safe and supportive.
"The community is the best aspect of this job," she says.
Ashton echoes this sentiment.
"The community is the best part. It's a 'You help me, I'll help you,' kind of place. Everyone's treated equally from the admin to the LCs. There's no sense of superiority."
As Outward Bound alumnae, each woman says she anticipates paying her experience forward for the next student.
"I hope to enhance every course that I'm on, even in the smallest of ways to help the instructors and make it memorable for students," Ashton says.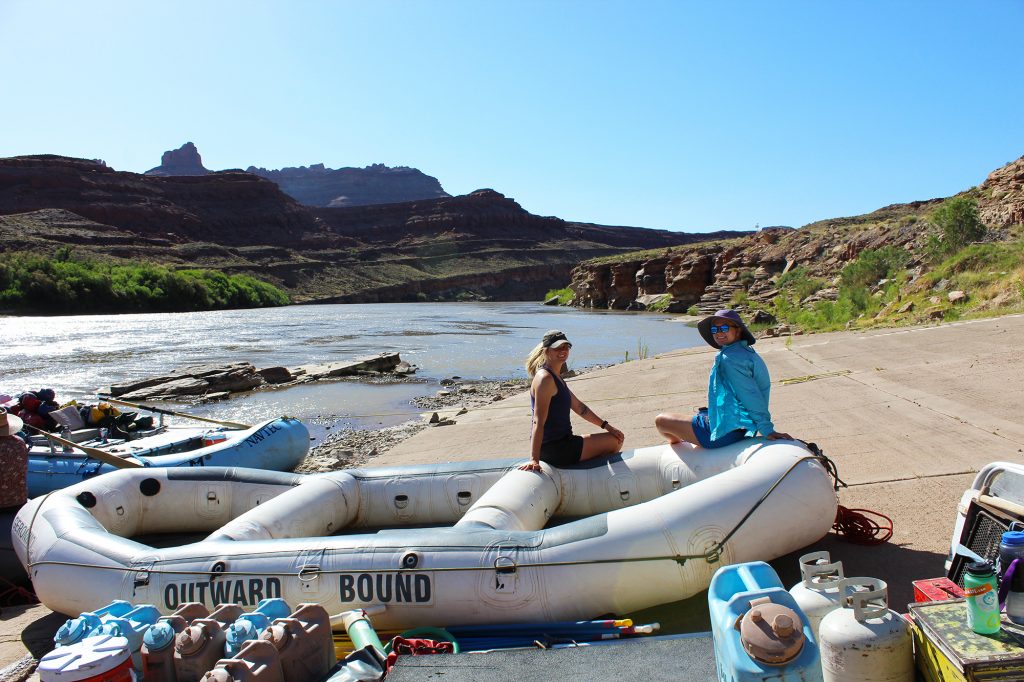 About the Author