Let's be honest – almost everyone gets homesick from time to time! It's a totally normal part of any adventure away from home.
Being homesick doesn't always mean missing loved ones. It can also mean missing the comforts of home – like your bed, your favorite meals, and even your phone. Occasionally missing home is a common and healthy experience. But too much homesickness can get in the way of having a good time.
The best way to prevent overwhelming feelings of homesickness is to be prepared before you depart on your adventure.
Steps to take before course to mitigate homesickness:
For Students:
Practice being away from home. Try a weekend at a friend's or relative's house away you're your normal routines.
Read through your course materials and prepare questions for your course advisor. That way, you'll start course mentally prepared for a new way of life.
Bring a picture of home/family to course that you can look at whenever you're feeling homesick.
Ask your friends or family to write notes of encouragement. Bring these to course and only open them if you are feeling homesick.
For Parents:
Involve children early in the decision to go on course. Students who feel a lack of control or feel "forced" or "tricked" into course commonly experience homesickness.
Do not make "pick-up" deals. For example, saying "If you don't like it, you can come home."
Avoid talking about how much you will miss them. Instead, express optimism and enthusiasm.
Educate them that homesickness is normal for people of all ages.
Encourage your child to engage with their instructors.
Provide a tangible sense of time – make a calendar within which are the dates of the course.
Avoid "medication holidays" – stick with the prescribed regimen for medications.
Steps to take during your course:
Tell your instructors if you are homesick. They often have ideas that will help.
Make friends with the other students on course; ask about their lives and share about yours.
Write a letter to the friends or family that you are missing.
Focus on maintaining a positive attitude and look for the fun in what you're doing.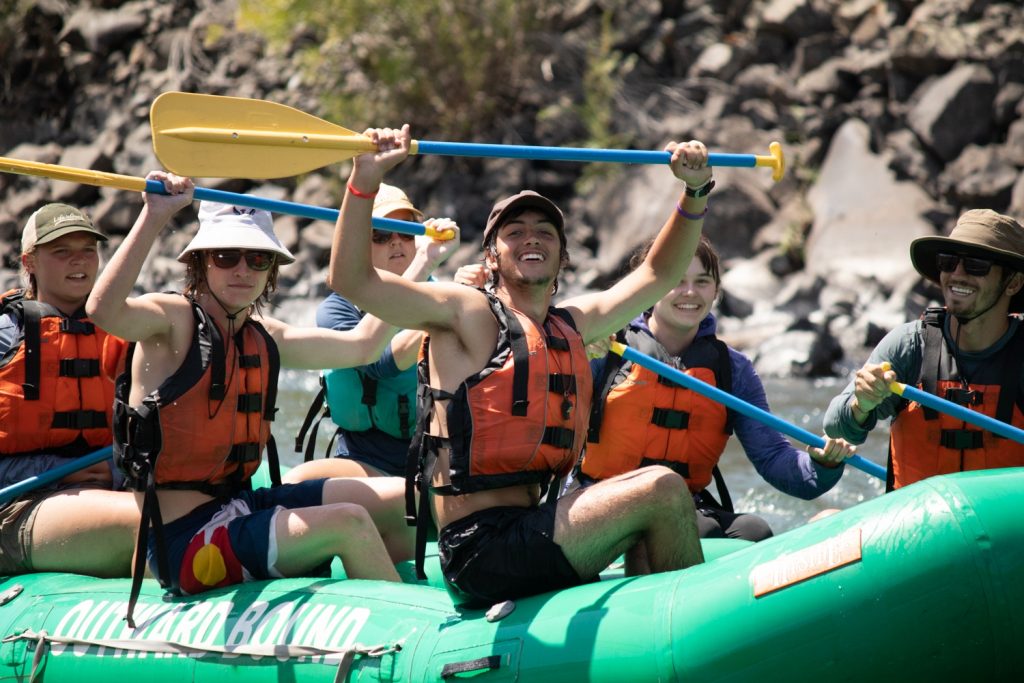 We hope these tips help you prepare for your upcoming big adventure. Spending time away from home and out of your comfort zone can be scary. But it's also a great opportunity to grow. We can't wait to walk (or paddle) alongside you on your journey!
About the Author