In January 1983, the 1984 U.S. Men's Olympic Volleyball Team embarked on a Colorado Outward Bound School expedition to hike one hundred miles across the Utah backcountry. The team ultimately went on to win the gold medal at the 1984 Olympic Games in Los Angeles. Their story is featured in the book "If Gold Were Our Destiny: How a Team of Mavericks Came Together for Olympic Glory" that just hit the stands. In honor of the book's launching, we had the chance to connect with Peter O'Neil, COBS former Executive Director and instructor who led the team on their Outward Bound adventure, along with several players, to reflect on this course experience with the gold-medal winning team.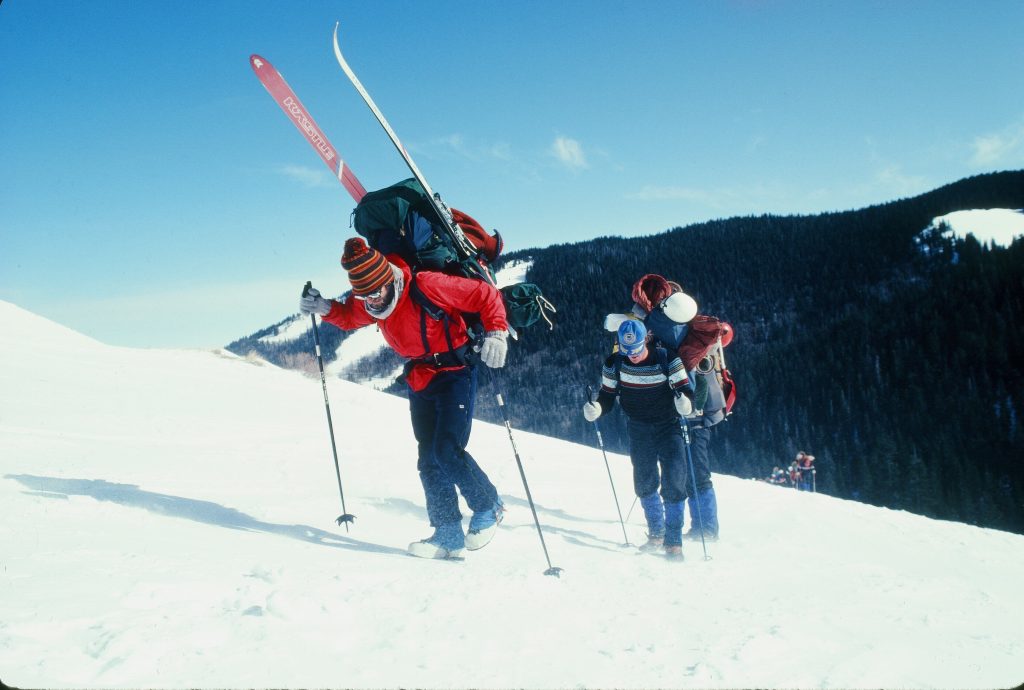 It's hard to believe that our Colorado Outward Bound School (COBS) course with the "boys" — yes, we referred to the players as the "boys" — was forty years ago! That time frame is almost unfathomable, given all that has transpired in our lives, and the world, over the past forty years. Some of our readers might not even have been born 40 years ago, although, I was only in my late 20's myself at the time.
Forty years ago at COBS, we ran winter ski mountaineering courses out of the Leadville basecamp, on terrain that we knew like the back of our hands. The course with the 1984 U.S. Men's Olympic Volleyball Team was a totally different story. We'd never conducted a winter course in Utah, much less a combo trip featuring a winter traverse in the Abajo Mountains and canyoneering in Canyonlands National Park. All of the course staff had spent years in this quadrant of Utah in the spring and fall … but winter?!
Last Fall, my wife (Kim Reynolds) and I ventured out to Utah and retraced a portion of the team's route in our 4×4 vehicle. We started where the team's bus actually came to a stop to start the expedition, at a campground nestled at the foot of the Abajo Mountains. Back then, the bus went as far as the road was plowed.
As we drove along the route over the next three days, I kept saying to Kim, "I can't believe that we traversed this terrain in the winter." And she too was amazed. It was truly an EPIC adventure, one that reminded me of all the stories that I've read about the mountain men who explored the West in the 1800's. No one in their right mind would think of crossing the Abajo's in January. But that's exactly the experience we wanted to create for the players — a challenging adventure to take them out of their Southern California comfort zone.
"The greatest challenge was extended hiking with a 70 pound pack. And since most of the players were from Southern California, we also weren't used to the weather. We were all in great shape – but not that kind of shape. I think that's why they took us there – instead of Hawaii or Fiji – because it was an atmosphere that really stressed us as individuals and as a team, and that was for the better. The course enabled me to rely on my teammates more and to get to know them better in a non-volleyball situation, which transferred to the court in subtle ways."

– Chris Marlowe, 1984 U.S. Men's Olympic Volleyball Team Member
We really were "out there" on the course. There were no satellite phones, cell service, or In-Reach GPS beacons. Back then, we carried a quarter ($0.25) in our emergency first-aid kits. In the event of a true, life-threatening emergency, the protocol was to run, ski, hitchhike – or whatever it took – to get to a payphone and call for help. In fact, that is one of the reasons that instructors traveled on skis, while the team members traveled on snowshoes. In the event of emergency evacuation, an instructor could ski out more quickly for help. We also felt that it was safer for the team members to travel by snowshoes rather than skis – less likely to cause a career-ending injury.
"Outward Bound was part of our path to the podium, and definitely a step that helped us get the gold. In some ways it's hard to relate how this experience in the snow contributed to our success as a team – we were exhausted and cold, but everyone had a part to play so that the team would succeed – which carried over into volleyball and our specialized roles on the court."

– Aldis Berzins, 1984 U.S. Men's Olympic Volleyball Team Member
As a COBS staff member and field instructor, one of my primary motivations has always been my passion for providing life-changing, transformational wilderness experiences to my students. And I certainly feel that — forty years ago — I did just that. But interestingly enough, beyond what the COBS experience provided to the team members, it was also a transformational experience for me personally. Those winter weeks in the mountains and canyons of Utah with the Men's U.S. Olympic Volleyball Team helped set me confidently on a new personal and professional trajectory, and for that I am eternally grateful. For me, that course was truly one of those Robert Frost moments – a crossroads where two roads diverged in a yellow [white] wood, and I took the one less traveled.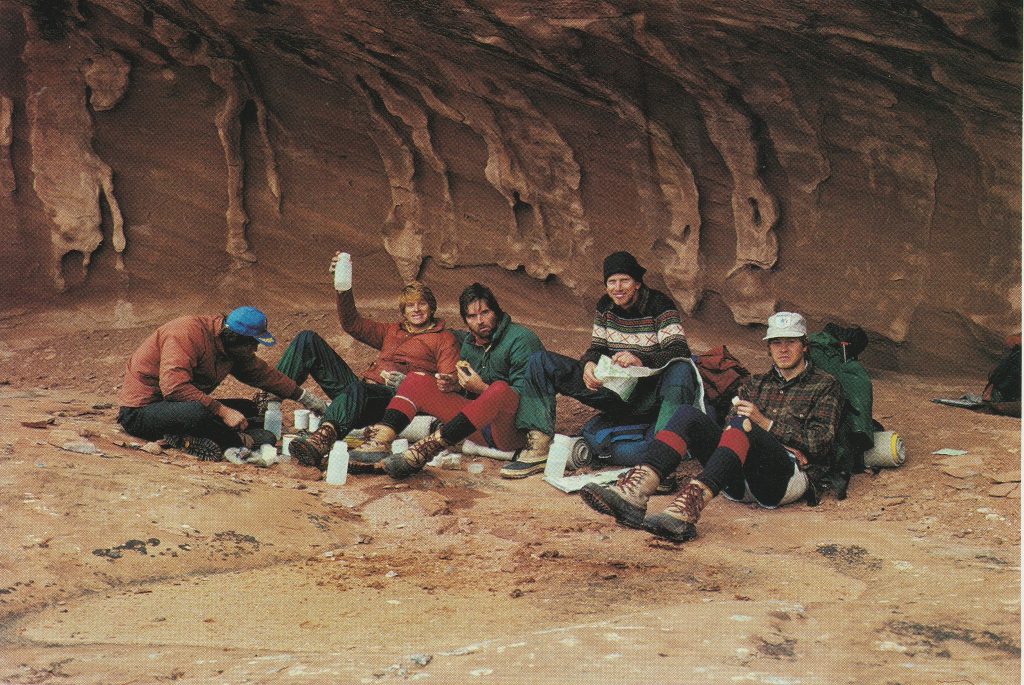 ---
In If Gold Is Our Destiny: How a Team of Mavericks Came Together for Olympic Glory (available now in bookstores), Sean P. Murray shares the incredible story of how a group of free-spirited players and their demanding coach captured the heart of a nation and became one of the greatest indoor volleyball teams of all time. As the team struggled leading up to the Olympics, head coach Doug Beal mandated a highly controversial three-week Outward Bound hike across one hundred miles in the Canyonlands and Abajo Mountains in Utah. Murray details all the internal strife and heartwarming triumphs from this unprecedented trip, as players and coaches learned to cooperate and trust one another. He reveals how the team used this newfound trust to implement an innovative approach to volleyball that changed not only their success on the court but the sport itself on a global scale.
About the Author