In honor of Colorado Outward Bound School's 60th anniversary and as part of our Reconnect With Your COBS Crew campaign, we had the opportunity to speak with a handful of COBS alumni to hear their stories and check in on what they are up to now. We were lucky enough to interview an inspiring member of our COBS community, Rebecca Tillou, who attended course when she was 18 years old in 1998. Her 30-day course took place in both Moab, Utah and Leadville, Colorado. We asked Rebecca a series of questions about her course experience and got to hear about what she is doing in her community today. (Spoiler alert: It's pretty amazing!)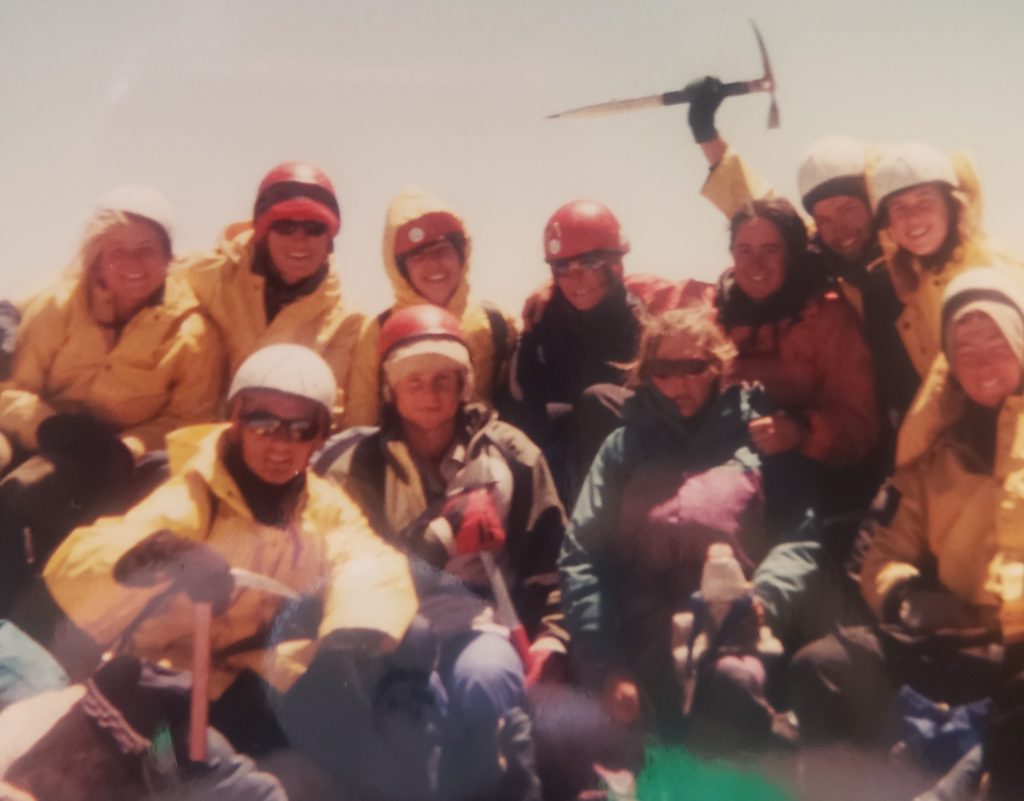 What were the best or most memorable parts of your experience? 
"I would say the best part is that I gained a lot of confidence doing that course in 30 days that I didn't even realize until I became an adult. I learned to not give up, mostly because I couldn't since we were in the middle of nowhere. The best part was probably repelling; it was the scariest until I got off the ledge and then it was an awesome experience. Overall, the teamwork and camaraderie were amazing. Trekking through snow up to our knees and sliding down mountain sides trying to keep our balance was scary, but I learned I could do it and I relied on the help of others that I barely knew to get through it – which is incredible."
What was your greatest challenge on course and how were you able to overcome it?
"My greatest challenge on course was hands down when we were learning how to stop ourselves with an ice axe if we were to slide down the mountain. We were practicing and I got the ice pick in the ground, but my body continued sliding and my shoulder popped out of place. Somehow, I managed to get back to the top and lay there while the instructors assessed the situation. They could have evacuated me via helicopter but that wasn't much of an option at the time. One of the instructors decided that she was going to put my shoulder back in its place and so that's what she did – it was easily the most painful thing I've ever experienced, but we got through it. And I say we because it wasn't only me who was affected by the accident. Everyone took things from my pack and put it in theirs.  Everyone had to change something about them to continue on. We worked together, we communicated, and we made it through."
How would you describe the impact that COBS has had on you and your life?
"Like I mentioned before, the greatest impact COBS had on my life was the confidence, I was 18 years old on course and I'm 42 now. When I was 34, I was diagnosed with Fetal Alcohol Syndrome which means my mom drank during pregnancy. I was adopted at birth and found my birth family in 2013. I never got to meet my birth mom because she passed away in 1999, but I discovered through her friend that she was a chronic alcoholic. Fetal Alcohol Syndrome affected my brain, so I do have brain damage though I am very high functioning; I was one of the lucky ones. What Outward Bound taught me is that I don't give up very easily with anything. I've had my challenges due to my disability especially through college with writing and math. Colorado Outward Bound School taught me to have confidence and to not give up. Outward Bound has a saying "to serve, to strive, and not to yield" and I think of that every time I enter a challenging situation. It's had a profound effect that I am just now realizing, years later as an adult."
What bold changes or positive impact have you been inspired to make in your community since completing Outward Bound?
"Once I was diagnosed with Fetal Alcohol Syndrome I dove into the internet, reached out to all the medical professionals I could find, and I became an advocate for Fetal Alcohol Spectrum Disorders (FASD) – which my diagnosis falls under. When COVID-19 hit, and the world shut down, I wanted to use my experience and passion for running to give back and advocate for the FASD community. So, I wanted to create a fundraising race to raise awareness and funding for the cause. With the help of FASD United, we created Run FASD – a virtual 5K your way – meaning that you can run it, walk it, bike it, roll it or however you would like to complete it. The 5K starts this year on September 9th, which is national FASD Awareness Day, and goes through September 25th. Through the Run FASD website you can join a team, make a team, sign up to participate yourself, donate, and sponsor. All funds go to FASDunited.org which is an organization to raise awareness and funds for education towards FASD."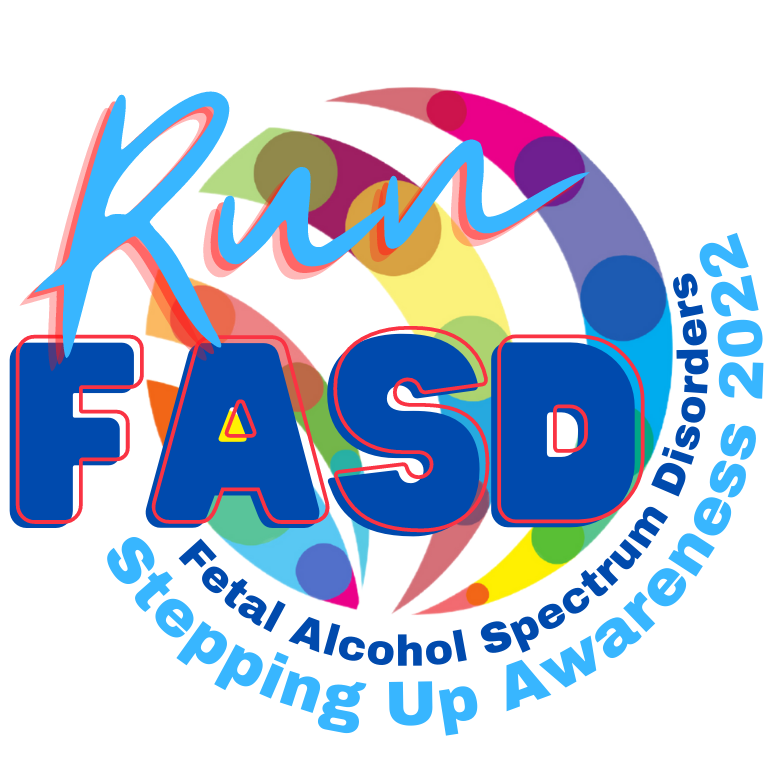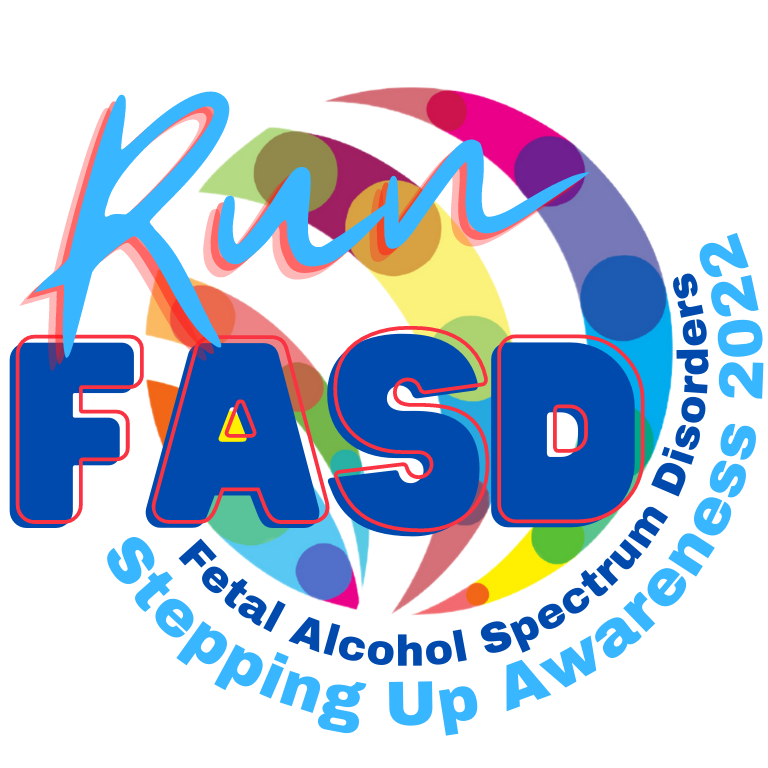 What would you say are the biggest lessons that you walked away with from your COBS course?
"I would say, if you don't succeed at first, try again.  There were many times when I wanted to stop moving. We were walking through snow, and we could see the dessert in the distance. I was so tired and exhausted there were moments that I would just sit down because I felt like I could not move anymore. Eventually, I got up and kept moving. And that's what I've learned in life. You might want to quit, but you can't, and you have to find it in yourself to keep moving. I also learned to rely on others. I was always someone who preferred doing things alone and was not one for group activities. Outward Bound changed that for me. While on course, I had no choice but to rely on others. So, I learned to rely on and trust others more which is a takeaway from course that to this day, I still use."
Thank you Colorado Outward Bound School for changing my life by giving me the confidence and the focus to continue in my endeavors everyday of my life.
– Rebecca Tillou
Show your support to Rebecca and the FASD community by visiting RunFASD.org to register for the 5K fundraising event. And don't forget to share this opportunity with your network.
About the Author