Although Colorado has a reputation for 300 days of sunshine, it rains often in the mountains! In fact, almost every day in the summer is sunny with afternoon thunderstorms. That said, having high-quality waterproof gear is very important!
All students are required to bring a rain jacket and rain pants on course. Here is a quick guide to help you figure out what you should bring.
Rain layers should be waterPROOF, not just water resistant.
Waterproof means that no water should seep through and get you wet. Here are some high-quality waterproof fabrics that you should look for:
Gore-Tex – Used by many brands. Comes in a range of qualities from 1 to 3-layer. The 3-layer is the waterproof version, and the most expensive. For this course, 2.5 layers or 3 layers are recommended.
eVent -Used by REI brand clothing
H2no – Used by Patagonia
Hy Vent – Used by The North Face
Reviving Old Rain Gear
Over time, the waterproof coating on rain gear becomes less effective. To make sure your rain gear is fully leak-proof, treat it with a re-waterproofing product like those provided by Nikwax. They have products that you can use in the washing machine, spray on, or apply directly. If you are buying your rain gear used, you should definitely treat it with one of these products.
Finding Discounted/Used Rain Gear
With a little bit of digging, you can easily find high-quality rain gear for a discount. Check out our tips for more affordable packing for a guide to getting cheaper gear.
Still confused?
Check out REI's deep-dive about rain gear here or contact a Course Advisor at 720-381-6589 or [email protected].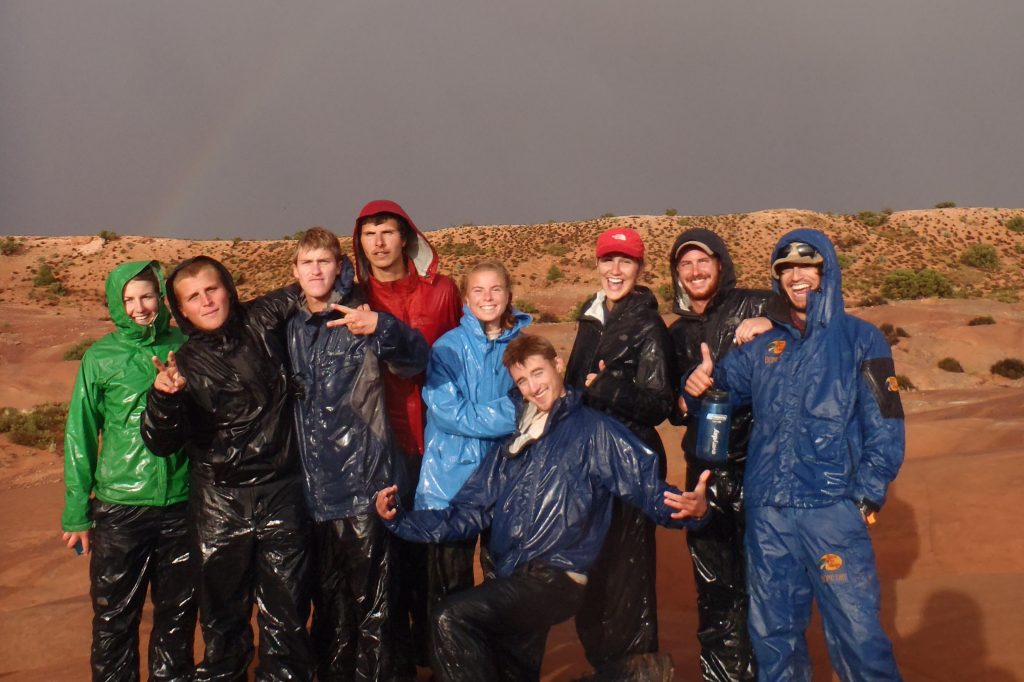 About the Author