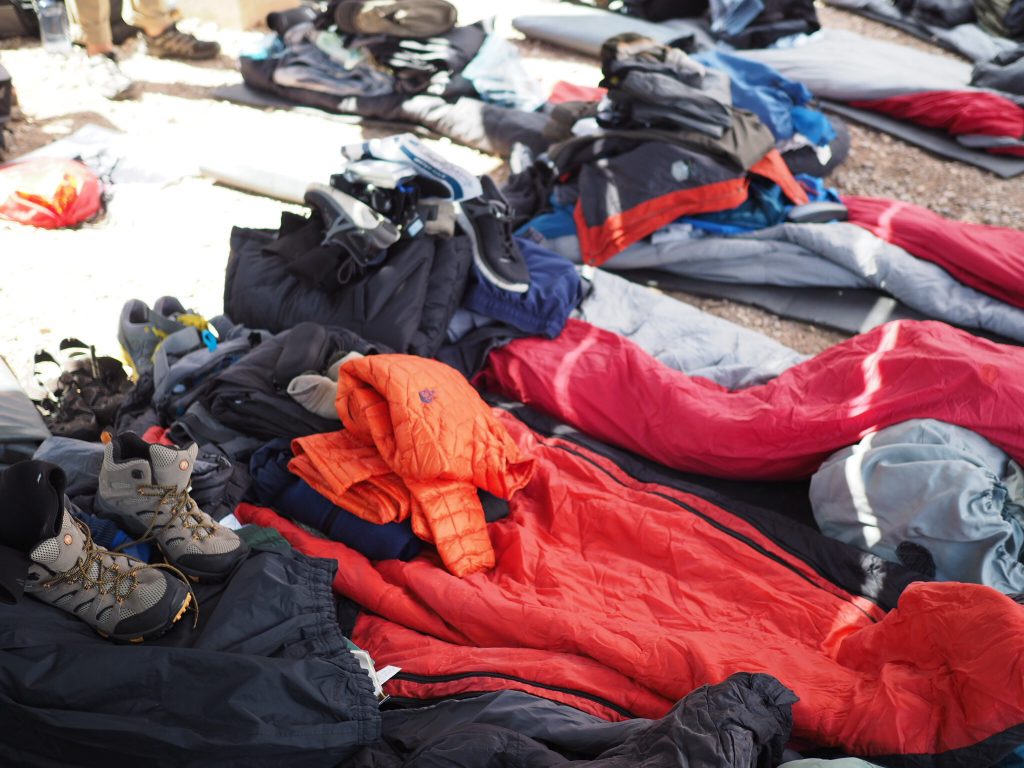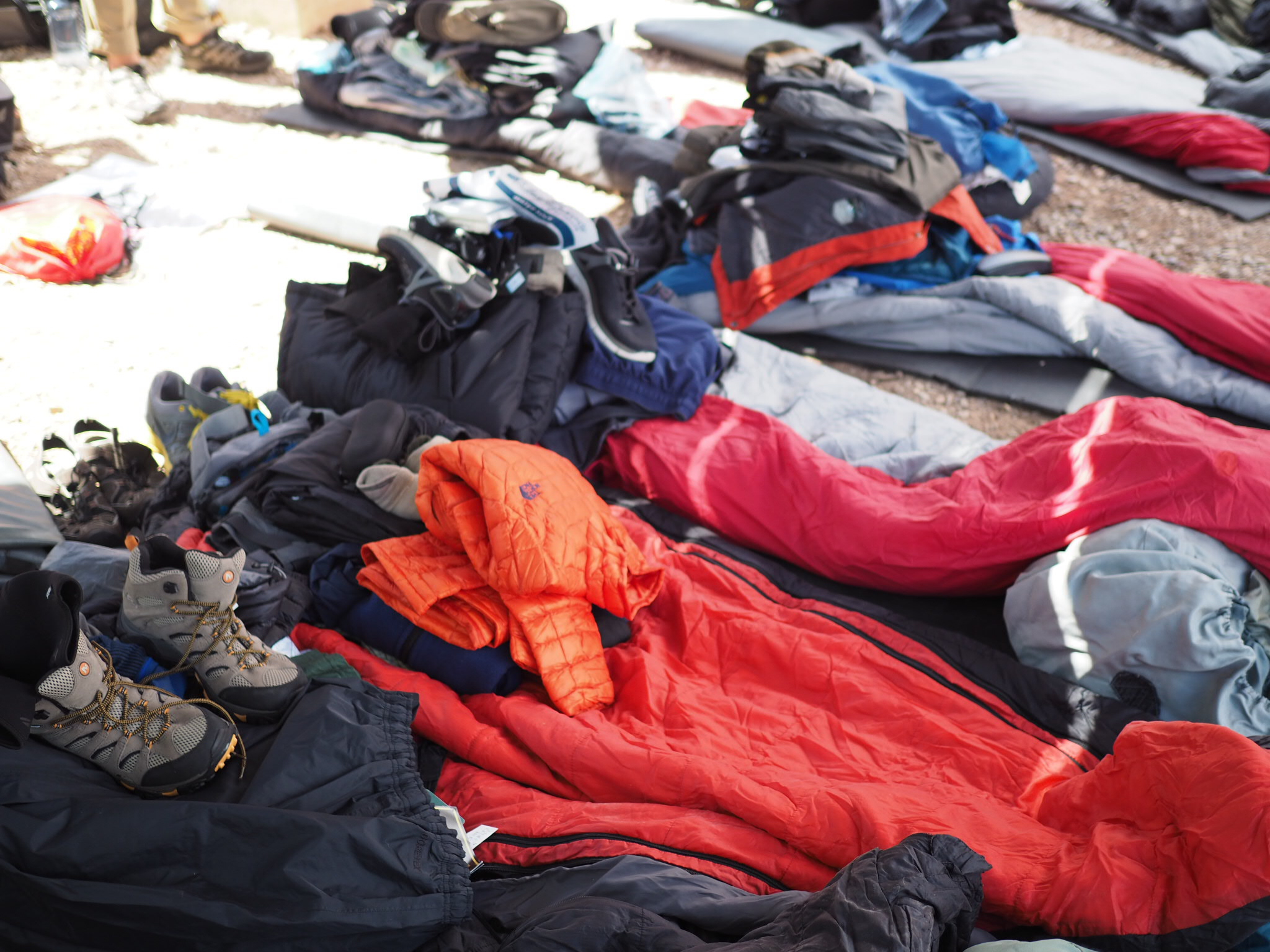 Bringing the right gear is a critical for success and comfort on your expedition. Weather in the backcountry can be unpredictable and harsh. Here's what you need to know to be comfortable on your expedition:
Layering
Having each of these three layers will keep you comfortable and prepared for the variety of weather you will likely experience on course.
First/base layer – This layer is worn next to your skin. and should be made from synthetics and/or wool. These materials pull moisture away from your body which is essential for comfort and temperature regulation.
Mid layer – This is the insulation layer (warm tops, socks, fleece pants.) This should be thick sweaters and jackets that will trap and store the heat your body is producing to keep you warm.
Outer layer – This is the hard shell layer (jackets, pants, rain gear.) Adding an outer wind and/or waterproof layer makes sure that the wind and water does not your heat.
Materials
Here is our most important piece of advice – avoid bringing cotton clothing! Here are some of the materials you should opt-for instead.
Hard Shell: These are materials that are waterproof, windproof, and breathable and generally worn when it's raining, snowing, or really windy.
Soft Shell: These are materials that are water and wind resistant, but not always waterproof. They are more breathable than hard shell materials.
Fleece: Great insulator and dries quickly, but not always wind proof. In windy conditions, you'll often wear your hard shell over your fleece to combine the wind-resistance and insulation.
Wool: Natural material that, unlike cotton, keeps you warm when wet. It's a bit heavier than some of the synthetic fabric. As a bonus, wool is naturally odor and bacteria resistant.
Synthetic: Non-cotton materials that are designed for exercise. Cotton should be avoided because it dries slowly and steals your warmth when you're wet. Great synthetic options are: nylon, polyester, capilene, poly-propylene, fleece, acrylic, rayon, Polartec, Thinsulate, and Coolmax.
Check out our advice on good places to find affordable and high-quality outdoor clothing!
Rain gear
For all courses, all rainwear should be a waterproof, not just water resistant. It also should have a hood. Here are some high-quality waterproof fabrics that you should look for:
Gore-Tex – Used by many brands (comes in a range of qualities from 1 to 3-layer. The 3-layer is the waterproof version, and the most expensive. For this course, 2.5 layers or 3 layers are recommended.
eVent -REI brand
H2no – Patagonia brand
Hy Vent – The North Face brand
Check out our advice on good places to find affordable rain gear!
Hiking Boots
Make sure you check out our blog post about finding the right boots for your expedition. Choosing the right boots may be the most important decision you make as you pack for course!
Still have questions? Check out other course prep-resources or call a course advisor at 720-381-6589.
About the Author