Exploring the Colorado Rockies in the winter is a special experience. Snow-blanketed forests sparkle in the sunshine. Blue sky days are followed by views of the Milky Way at night. The snow is often light and fluffy, making for perfect backcountry snowshoeing and skiing conditions.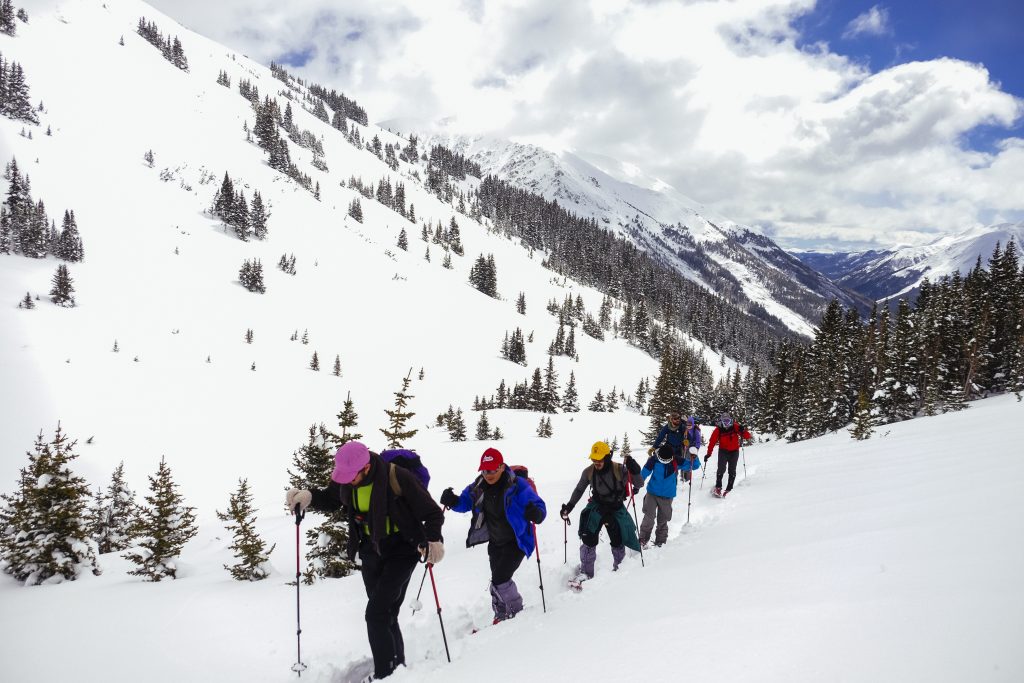 Students on the Colorado Rockies Leadership & Level 1 Avalanche Training have the once-in-a-lifetime opportunity to enjoy all of this, plus so much more. Students not only enjoy this winter wonderland but learn how to responsibly navigate and travel through snow in the mountains. For snow sports enthusiasts, understanding and practicing avalanche safety is paramount.
Over 5 days of hands-on learning, students will receive the American Avalanche Association's Level 1 Training. This is an essential introductory training for anyone who wants to responsibly recreate in snowy terrain. Students will gain the skills to recognize avalanche hazards, make informed decisions, and ultimately reduce risk on backcountry winter adventures. best of all, students will get to learn these lifelong skills while enjoying the beauty of the snow-blanketed Rockies.
It felt so good to leave my phone behind and be in the high moutnains of Colorado. I made friends with two others on the trip and will hopefully see them again for other ski trips.
– Lindsey, COBS Winter Expedition Alumnae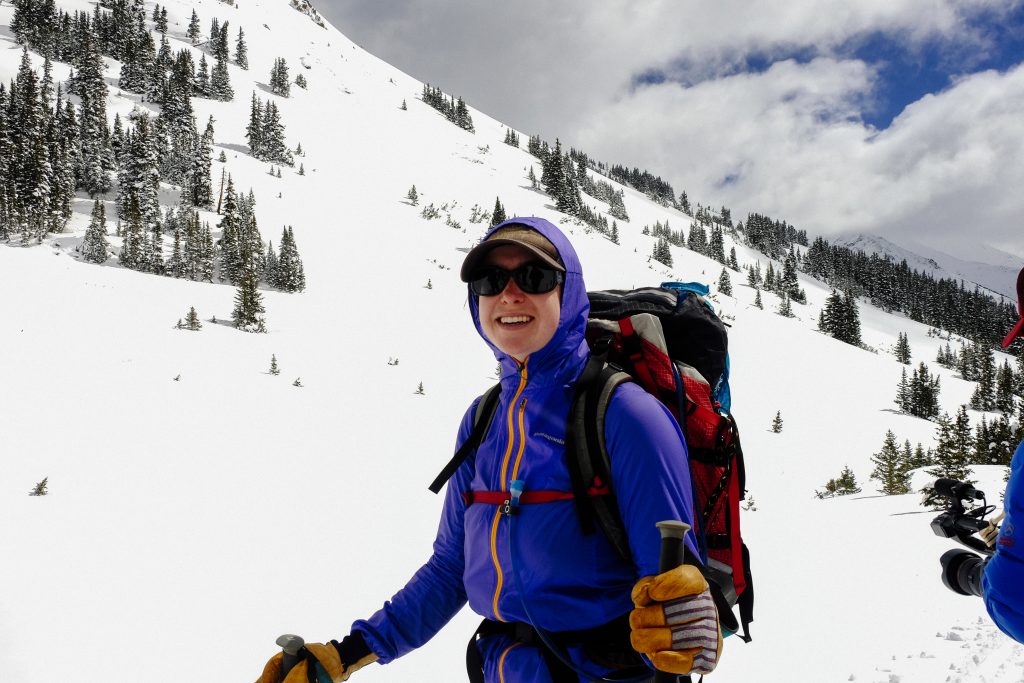 Still have questions? Here are some answers to our most frequently asked inquiries!
What will a normal day look like?
Each day students will wake up and eat breakfast together in our dining hall. Then they will pack their bags and lunch and head out for a day of learning in the snow. In addition to enjoying the winter scenery, students will practice navigation, learn about snow conditions, build snow pits, and practice rescues.
Where will I be staying?
The course will remain at the Leadville Mountain Campus in Leadville, Colorado where students will be staying in dorm-style housing and dining indoors. Students can look forward to warm meals and views of the sunset over Mount Massive from the comfort of our dining hall.
What will the weather be like?
Leadville is the highest-elevation city in the continental United States! Sitting around 11,000 ft, it gets cold in the wintertime. Average temperatures range between 0°- 30°F. The days are usually sunny and the dry conditions create light and fluffy snow.
Do I have to know how to ski or snowshoe to attend course?
Nope! Students who don't know how to ski or snowboard will learn to snowshoe. The crew will mostly be traveling across low-grade (mostly flat and low avalanche risk) terrain, making the course also accessible for novice skiers and boarders.
Will there be avalanche danger?
Students will be traveling across mostly flat terrain where avalanche danger is low. We aim to take students on a day hike to the summit of a peak, but this will only happen if avalanche danger and other environmental hazards are low. Safety is always the top priority when making decisions about travel.
About the Author