At COBS, we recognize the need to prioritize access and inclusion in the outdoor community. Why? Because there are countless barriers to pursuing a career in outdoor education and recreation. Required certifications are expensive. The clothing and gear can be even pricier. Traveling around the country to remote locations for seasonal jobs is unattainable for many. Moreover, a long history of racism, violence, and prejudice in outdoor spaces still prevents members of the BIPOC and LGBTQ+ community from feeling safe in the outdoor recreation community.
For decades, COBS and the rest of the outdoor industry failed to consider the ways that these factors systematically excluded marginalized and under-resourced adventure-seekers. That's why in 2018, we launched the Fellowship for Emerging Leaders, which seeks to reduce economic and cultural barriers to pursuing an Instructor role at COBS.
The Fellowship provides financial compensation for travel and certifications. Plus, an intentional community at our Leadville base camp for BIPOC and LGBTQ+ individuals to connect, find mentorship, and get support for pursuing a career in the outdoors.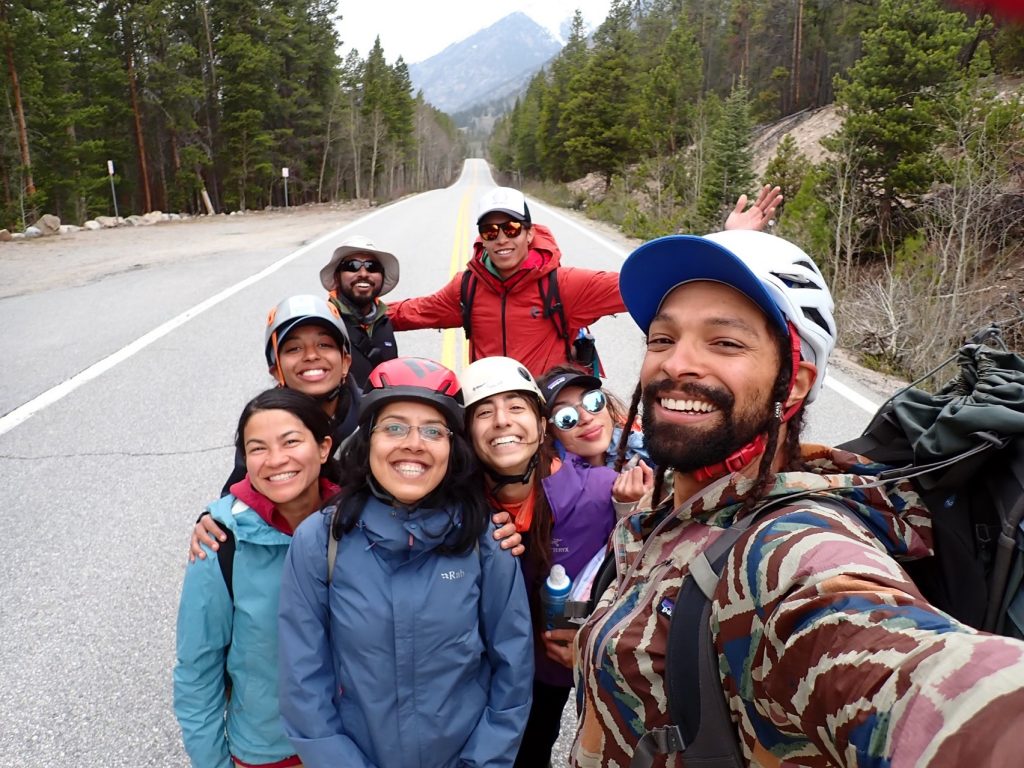 Creating a more equitable and inclusive workplace takes time and is never perfect. We have a long way to go and the work is never done. But we are excited to share that we welcomed a robust crew of Fellows and several Fellow alumni at our Leadville base camp this summer. Moreover, thanks to grants and donations from COBS supporters, we were able to hire a Fellowship and Community Culture Coordinator in 2023, whose position was dedicated to supporting the Fellowship and other DEIJ initiatives on base over the summer.
Here's what some of the Fellows have to say about their experiences:
Xavier Bravo (he/him/el)
Xavier joined the COBS community through the Fellowship program in 2021 and has since made big waves in the climbing community and beyond. Seeking a way to build community and increase access to climbing for his Latine community, he founded Escaladores Unidos (EU) "an affinity group dedicated to fostering conexión for all self-identifying Latine/x & Hispanic individuals through a shared passion of cultura, comunidad y climbing." When he's not building the EU community or working for COBS, Xavier also works for the American Alpine Club as the Event Coordinator.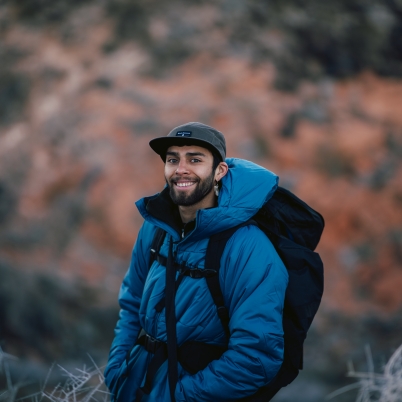 The Fellowship has not only given me the skills to confidently guide backpacking, mountaineering, and climbing expeditions but also a plethora of interpersonal tools I utilize consistently as an outdoor educator. More importantly, it has connected me with lifelong friendships and mentors that I look forward to working with on a daily basis. – Xavier Bravo
---
Ishani Sawant (she/her)
Before joining the COBS through the Fellowship for Emerging Leaders, Ishani spent her time mountaineering in the Himalayas, backcountry ski and guiding in Kashmir, working as an EMT in New York, and as a freelance media professional to name just a few of the many exciting positions she has held. She has represented India in international trad climbing meets and has taught and climbed in the US, Hong Kong and the UAE. During her summer at COBS, she made significant contributions to our rock climbing and mountaineering programs and also took part in staff bonding days for women & non-binary folks!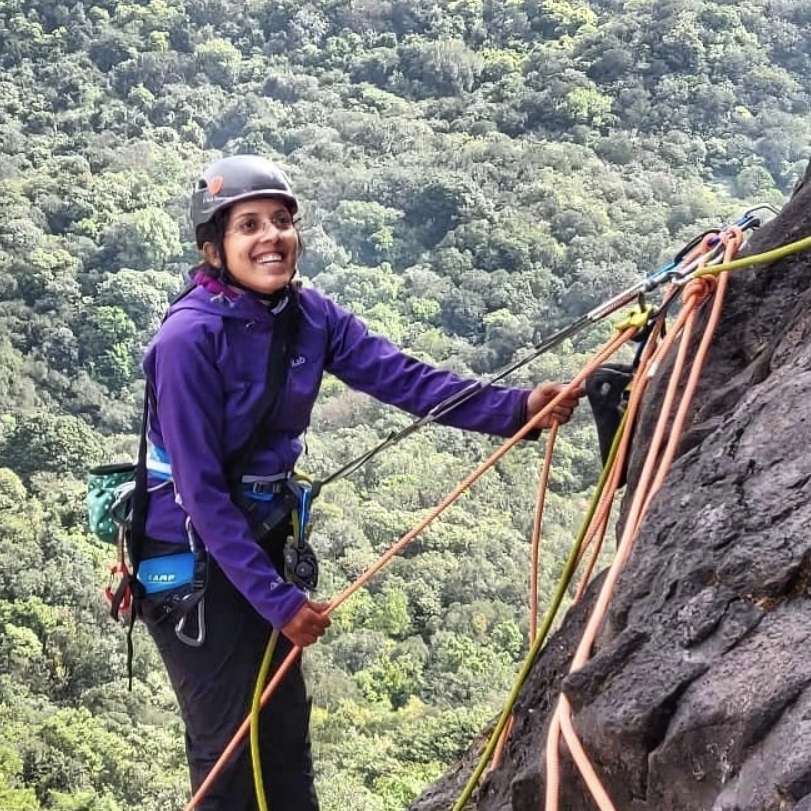 This fellowship has not only offered me fresh perspectives and a deeper understanding of diversity, equity, and inclusion, but it has also empowered me to champion these values within the outdoor education community. – Ishani Sawant
---
Gabriel Schafer-Suarez (he/him)
Gabriel joined COBS as a Fellow after receiving his BA in Education from the University of Oklahoma and spending time as a public educator in Texas. Since then, he has pursued a career with COBS, working at the Rocky Mountain Program as the Associate Program Director of Safety & Course Quality. In his current role, he continues to mentor incoming Fellows and strives to create a space where everyone is comfortable being vulnerable and authentic.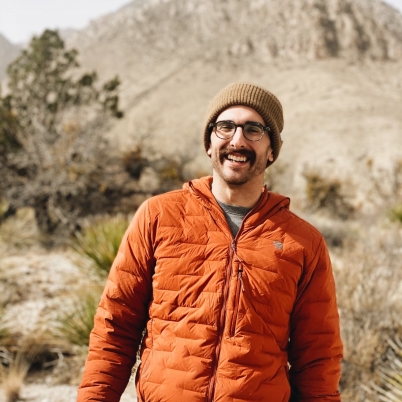 The Fellowship for Emerging Leaders offered me a chance at a career transition that I didn't think possible and the funds to pursue it whole-heartedly. – Gabriel Schafer-Suarez
---
We are currently hiring for the 2024 Fellowship!
All interested candidates can apply here. For more information, check out the Fellow Job Description or contact our Fellowship hiring manager, Gabriel, at [email protected] or 214-733-9195 with questions.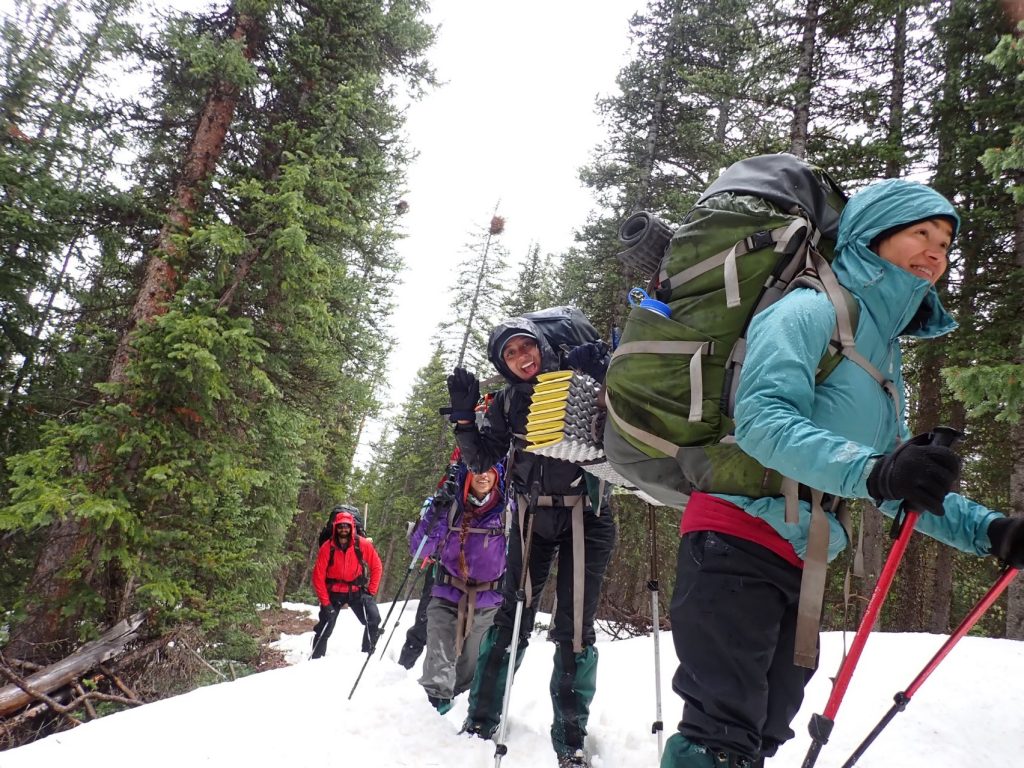 About the Author