Bright Spots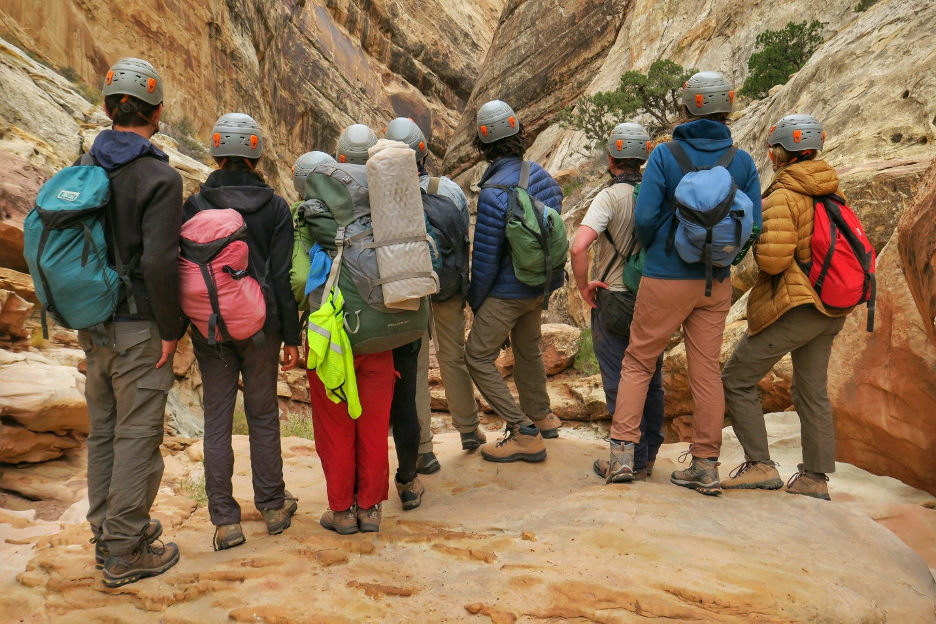 Even when the going is hard – like climbing a pass with a full pack or getting up extra early for a big summit attempt – there is always a view to look at and gratitude to be had. Through the challenges this year, we had some great bright spots.
Virtual training. Our program teams pivoted fast and were able to deliver a slate of virtual trainings to our staff this summer about facilitation, mental health, and other educational practices. This model is already proving useful as we look ahead at our 2021 staff training.
Educational listening sessions. We are so grateful to the more than 30 community members and educators in Colorado who participated virtually and shared their perspectives on some of the challenges youth are facing (especially during the pandemic) and opportunities to bring us together to learn and grow. We are excited to take this and keep building towards deeper partnerships, especially in 2022, here in Colorado.
Paycheck Protection Program. We were lucky to receive funds from the first round of PPP funding, allowing us to train our staff and keep folks employed through the spring and part of the summer. It gave the school some much needed flexibility during a hard time.
Stories from the field. The behind-the-scenes work isn't always glamorous, but building processes makes a huge difference in the student (and parent!) experience. Our students and instructors took some great photos and shared fun stories and thanks to technology improvements, we were able to share them more regularly from the field. We're making great strides in streamlining our communication and creating systems to share more. The work (and fun) continues in 2021.
Strategic plan. Our team took advantage of the down-time to recenter around our goals and aspirations for the future of the school. Understanding that the events of 2020 will have a long tail, we developed a plan to double-down on key priorities that will ensure an even stronger student, family, and staff experience in the years ahead.
While 2020 challenged our resilience in unprecedented ways, when we think about the future of COBS -- and the world -- stories like this affirm we're still on the right track:
Outward Bound has changed my life and the way I look at the world. I have had many epiphanies on course on how I wish to change my life's trajectory. There has never been a point in my life in which I feel so confident in myself and my abilities. I look forward to going out in the world and using all of the tools that I have learned here. Outward Bound has made me comfortable not only being a leader but also being vulnerable and empathetic. In ways I never knew I could be, I feel motivated to be my best self. I want to help others around me and work collaboratively with my peers at school and professionally. - Mason CCPA-061
Thank you -- each of you -- for continuing to believe in us and in students like Mason.