Campaigns and Events
---
Contribute to Your Crew
During COBS's inaugural Contribute To Your Crew campaign our incredible donors, students and families, staff, and many others showed up in a big way. Together, the COBS crew raised more than $100,000 to support our scholarship program and ensure that students from diverse backgrounds and socio-economic status can experience a COBS course. We want to share a special shout out to our Support Crew that rallied together to contribute a collective $60,000 matching fund in honor of our 60th anniversary. Thank you, COBS crew!
Save the date for the 2023 online campaign, April 17-30th, that will include a peer-to-peer campaign, auction, and matching fund.
COBS 60th Anniversary Gala
After over a decade of celebrating our mission and students through the Black Tie and Tennis Shoes gala, in 2022 we took a new trail by celebrating 60 years of COBS. Over the course of a multi-week online campaign culminating in an in-person event, the COBS community celebrated and reflected on our 60-year history.
During our 60th Anniversary Celebration and online campaign, together we raised an impressive total of $345,021 to continue cultivating compassionate and resilient leaders for many more years to come.
The sentiment we hear most often from students is that participating in a COBS course changed their lives. It's an honor to be a pivotal part of so many people's journeys. Thanks to your overwhelming and generous support of our 60th anniversary, we can continue to change student lives for years to come. For a glimpse into the meaningful impact you will make on our students, check out this reflection on our 60-year journey featuring a hearty thank you from members of our community:
Watch: Reflecting On Our 60-year Journey
Presenting Sponsor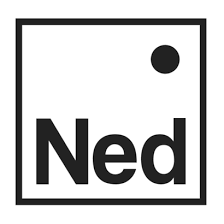 Summit Sponsors


Brian and Rachel Corbett + COBS Alumni Greyson and Grant*
Elan Greenberg and Erin Lester
Sarah & Lucas Hartley*
Expedition Sponsors



Marie Logsden and Buckstein

Bryan and Cynthia Mix

Peter O'Neil and Kim Reynolds

Bob and Joan O'Rourke*

Tarn Udall and Alex DeGolia
Ascent Sponsors
Anthem*

Jennifer & Mark Bales*

Louis and Erica Bissette


Gruffie Clough

El Pomar Foundation

The Farley Family

Ben Fickett and Jess d'Arbonne

Ron Gager

GFM | CenterTable

Prosono*

Ross Aviation / Atlantic Aviation

Lauren Schmidt and Eric Olson

Alex Sugahara

Rebecca Grant Zarret & Scott Zarret
*Denotes digital campaign sponsors